Marshall Alexander Family
Marshall Threefoot Alexander was born June 10, 1903. Marshall and Lena Mae Holton had a daughter, Easter Mae Alexander (deceased: October 1, 2012). Marshall married Mary Ann Calloway. They had 11 children: Christine (deceased), Lorene (deceased), Levi (deceased), Eli, Esther Ruth, William Calloway, Pearlie Mae, Lezelle, Myrtis, Marshall, Jr. (deceased) and Alvin.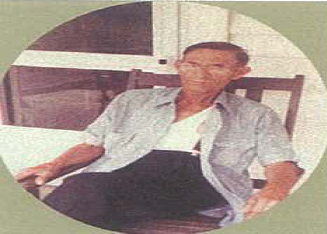 Mary Ann Calloway died on March 1, 1947.
In 1948 Marshall Threefoot married Lillian Turner. Lillian died October 26, 1998 at the age of 89. Marshall Threefoot and his family resided in the Little Rock Community and were affluent farmers. They raised cattle, chickens, ducks, and hogs. The family grew cotton, corn, and various vegetables. Marshall's family enjoyed a variety of fruit (Apples, Apricots, plums, pears) from their orchards.
In the sixties (60's) Marshall Threefoot was the first Black farmer in the community to mechanize farming by using a FORD tractor. He was a kind unselfish person who assisted others in cultivating their crops with his tractor. He was an avid businessman who ventured into logging and producing cane syrup. Marshall Threefoot was a good provider for his family and trained his children to work hard and provide for their families. As a result, his grandchildren are computer analyst, corporate managers, engineers, journalists, educators, doctors, pilots, pharmacists and the list go on and on.
Marshall Threefoot Alexander and Kutcher Threefoot Alexander (brothers) owned parcels of the land that was originally owned by Sanford Alexander, Sr. their grandfather. The brothers' farms are connected, and they often shared their skills and knowledge on farming. Their children grew up together and still maintain their family home.
The children of Marshall Threefoot Alexander hosted their first Alexander-Shannon Reunion in Chicago, Illinois in 1987 spearheaded by Marshall's grandson, Larry Alexander, the son of Levi Alexander and Juanita Turner Alexander.
Marshall Threefoot Alexander, Mary Ann Calloway Alexander, Lillian Turner Alexander, Marshall Alexander, Jr., Lorene Alexander Davis are buried in the Unity Springs Missionary Baptist Church Cemetery in the Little Rock Community.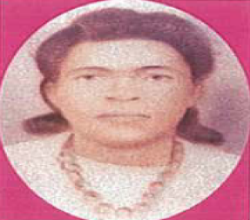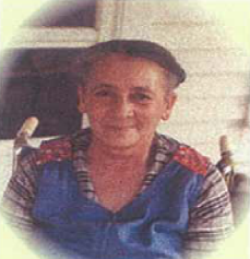 THE MARSHALL ALEXANDER FAMILY hosted the Sanford Alexander-Shannon Reunion in 2011 in Philadelphia, MS.
---