Acy & Augusta Shannon Family
Augusta Rush Alexander was born February 27, 1909 in Kemper County, Mississippi. She was the daughter of Tommie and Daisy Rush. Augusta married Hester Alexander in 1925 and to this marriage six (6) children were born: Fred, Lucille, Hester Lee, Milton, Arthur and Willie Alvin.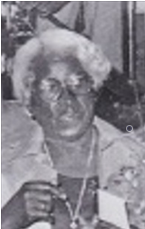 This family resided in the community of Little Rock, DeKalb, Mississippi.
In 1937 Augusta married Acy Shannon. This marriage was blessed with three (3) children: Lieutenant and Leon (twins) and Acy, Jr. The Alexander-Shannon Family settled in DeKalb, Mississippi and farming was their major source of income. Augusta Alexander Shannon was a very industrious person and became a Home Caretaker. She opened her own little "Country Store." Because of Augusta's wisdom, her keen and energetic intuition, her offsprings have become entrepreneurs, government employees, educators and are in numerous professional fields.
The Alexander Shannon Family Reunion officially began in 1980 by the Alexander Shannon Family. The love of the Alexander-Shannon Family resulted in an abundant bond for each other because of the training, love and guidance of their mother, Augusta. Their purpose was to bring together all descendants of Sanford Alexander, Sr. Through the strength of this family and their desire to celebrate the legacy of their mother and great grandfather, The Sanford Alexander/Shannon Family Reunion was organized and is hosted by four families biennially to celebrate the legacy of the Shannon and Alexander families. We owe a special debt of gratitude to the Augusta Alexander-Shannon family for bringing descendants together to celebrate the family roots/lineage.
The Augusta Alexander-Shannon family began the ALEXANDER-SHANNON FAMILY REUNION in 1980. This family is part of Louis Alexander Branch.
Virgil was the son of Louis Alexander who was the son of Sanford Alexander Sr.


Virgil Alexander married Ellie. They had five children:
Hester, Henderson, Louis, Ernestine, and Musella.


Hester Alexander married Augusta Rush. They had six children:
Fred, Lucille, Hester, Milton, Arthur, and Willie Alvin



Later Augusta Rush Alexander married Acy Shannon. They had three children:
Lieutenant, Leon and Acy, Jr.

Fred Alexander(deceased) had no children.


Lucille Alexander (deceased) married Locell Griffin. They had nine children:
John (deceased), Alvin, Lonnie, Elizabeth, Leroy (deceased), Katherine, Emma, Erma (deceased), and Janice.


Hester Lee Alexander married Andrew Nelson. They had five children:
Corine (deceased), Gusta, William, Dorothy, and Jeanette (deceased).


Milton Alexander(deceased) married Hattie Griffin. They had six children:
Kenneth, Frederick, Lovera, Milton, Lora, and Marcus.


Arthur Alexander(deceased) married Alma Allen. They had three children:Vernessal (deceased), Arthur, and Kathleen Vernita.
Later Arthur Alexander married Nadie Mae Bowman. They had one child, Stephanie.


Willie Alvin Alexander married Rosie Lee Wilson. They had three children:
Denise (deceased), Anthony (deceased), and Dennis.
Later Willie Alvin Alexander married Ielena Shegog. They had one child, Alvis.


Lieutenant Shannon(deceased) married Maxine Nutall. They had one child, Larry.


Leon Shannon married Louise Stewart (deceased). They had two children:
Keith and Kelly.


Acy Shannon married Diane Nelson. They had one child, Acy III.
Later Acy married Dianna.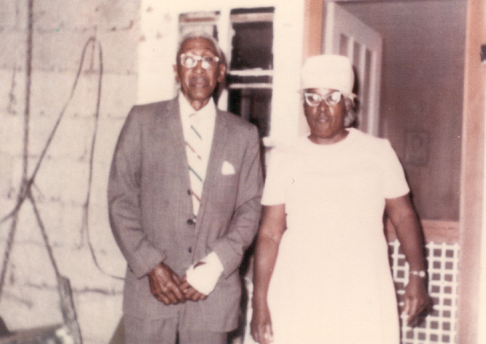 Acy Shannon, Sr. and Augusta Rush Alexander Shannon
---